After giving some brief information about the funky friday scripts, I shared the amazing scripts below. i suggest you read what I have written before using the roblox funky friday scripts.
Funky Friday is a game that is always at the top of the list of the most played games in roblox games. when we look at the statistics, it confirms what I said. if I am asked to make a list of roblox games, I would definitely give funky friday the top spot on this list. do you like the Roblox game the most?
roblox games are nice, but sometimes you need to make things easier. personally, I don't like playing roblox games without scripts. I definitely use scripts when I play. and that's because it makes things a lot easier. I don't want to go on too long. if you are looking for funky Friday scripts, this is the right place.
I have put together the most recently updated great scrits in a list below. Dec. you can easily use roblox funky friday scripts by simply copying and pasting them without downloading anything.
A lot of people are talking about Funky Friday, even though it's not very old. This game has been played by more than 900 million people and has up to 90,000 people who are still playing. There is a lot of interest in this rhythm game, and it plays just like the well-known Dance Dance Revolution.
Roblox's Funky Friday is one of the 3D experiences that take place in a rap battle. The goal is to match arrows as they come down the screen. The better you are at this, the more points you get, and these points can be used to buy special animations, emotes, and tags.
It's interesting, but because it can keep you playing for hours on end, it's only a matter of time before you learn how competitive it is. This is where scripts come in. So if you want to make the game easier, then this is the best Funky Friday script to use right now.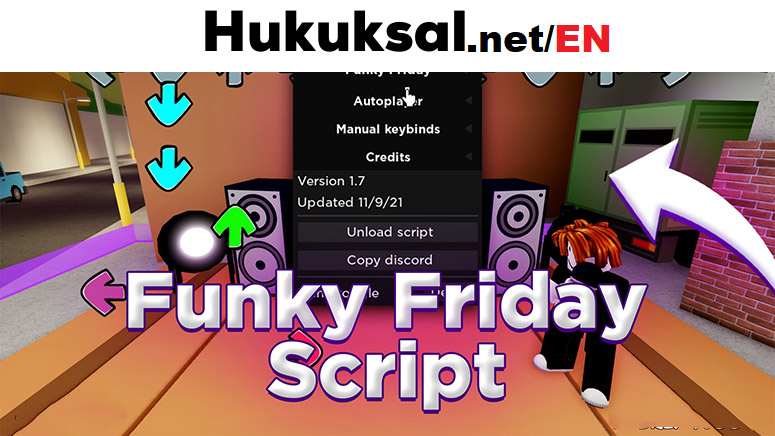 Funky Friday Script
If you're a fan of the game, Roblox Funky Friday scripts are everywhere. They come with a lot of cool features, like the auto player, which can make or break the game. So without further ado, here are some scripts for Roblox Funky Friday.
SCRİPT 1;
loadstring(game:HttpGet("https://raw.githubusercontent.com/ZoinkyPoinkie/FunkyFridayDevTools/main/Un-Obfuscated",true))()
SCRİPT 2;
loadstring(game:HttpGet("https://raw.githubusercontent.com/wally-rblx/funky-friday-autoplay/main/main.lua",true))()
SCRİPT 3;
loadstring

(

game

:

HttpGet

(

"https://raw.githubusercontent.com/Skribb11es/Random-Releases/main/FunkyFridayAutoPlayerV2"

,

 

true

)

)

(

)
Funky Friday is a new game on Roblox, so there haven't been a lot of scripts for it yet. The one we talked about above is pretty cool. It comes in handy when you need to automate things.
In Funky Friday, how do you run a script?
Before running scripts in a game on Roblox, you definitely need to use a good Roblox exploit.
There are many exploits such as krnl and vega x that will come in handy for you.
For this reason, if you have not downloaded roblox exploit yet, I recommend that you definitely read the vega x article on my site for the best and free Roblox script executor.
After Funky Friday and the downloaded exploit are installed, you can log into Roblox and start playing.
You can also start the abuse.
Then copy and paste any of the above Funky Friday scripts into the box inside the player.
Inject or execute when you are done. When you click the button, the GUI of the script will appear. Now you can open the hacks you like.
no one will be able to stop you in the game anymore!